A Health and Healing Tool
Here at Breckenridge Chiropractic in Chester, VA, we use the most state-of-the-art techniques and tools to help expedite pain relief and healing results and would like to introduce you to therapeutic laser therapy. Our preferred choice is the Pilot Diode Laser.
The Pilot Diode Laser is a portable, low-level laser designed to help temporarily reduce pain without potentially harmful medications or invasive surgeries. This digital pain-reducing device is easy and painless to use. It has no side effects, nor does it require any recovery time. This therapeutic laser works by reducing inflammation, reducing pain, increasing mobility while increasing healing at the cellular level.
This amazing laser treatment aids in the reduction of pain, ranging from arthritis to acute knee pain due to injury. Professional athletes, medical professionals, military personnel, and countless other satisfied customers trust laser therapy to help in the temporary reduction of their joint pain.
Therapeutic Laser Treatment can help the following conditions:
Herniated disc
Slipped disc
Degenerative disc
Neuropathy
Bursitis
Joint sprain
Muscle strain
Arthritis
Plantar Fasciitis
Migraine headaches
Tension headaches
Rotator Cuff injuries
Carpal Tunnel Syndrome
Pinched nerves
Sciatica
Knee/Ankle injuries
Frozen Shoulder
Shoulder injuries.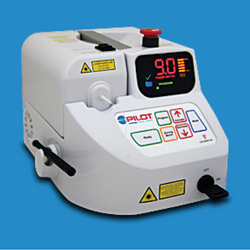 Call Today to See if Laser Therapy could be a Wonderful Addition to your Treatment.