Coming Together to Provide True Whole Health Care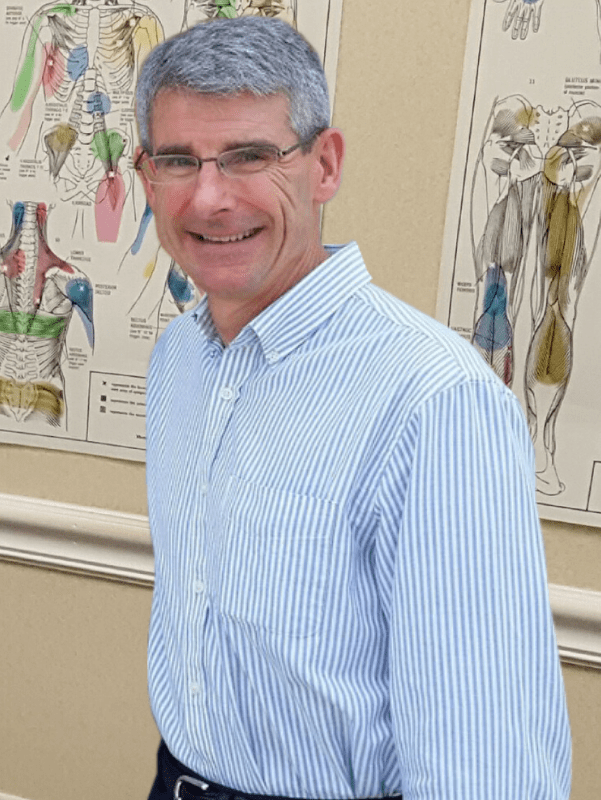 Dr. Mat Pastore
Chiropractor
Dr. Mat Pastore grew up in Ocean County, New Jersey, where he went to the same high school as his wife, Mary Anne. They have been married 36 years and have called Chester their home for 27 years. They have 2 sons, Collin and Eric.
Prior to beginning his chiropractic studies, Dr. Mat spent 3 years as a cadet in the United States Merchant Marine, at Fort Schuyler, in New York. He then attended the oldest Chiropractic college in the world, Palmer College of Chiropractic, in Davenport, Iowa, and graduated Summa Cum Laude in 1991. After practicing for two years in Bucks County, Pennsylvania, he moved to Chester with a grand opening of Breckenridge Chiropractic in 1993 while completing a one-year postgraduate certification program in Sports Chiropractic, earning his C.C.S.P. (certified chiropractic sports physician).
Read More
Dr. Mat's interest in chiropractic started many years ago when he played soccer in a local men's league. He went up for a not-so-graceful head ball and landed the wrong way on his left knee. It hurt so badly; he thought it was broken. The next morning he got out of bed and fell flat on his face in tears from the pain. After sitting in the ER for two hours, they told him it wasn't broken, sold him an ace bandage and a pair of crutches, and sent him on his way. He couldn't walk; he couldn't work, and he was not happy! He doesn't know exactly what motivated him to do it, but he called a local chiropractor and hobbled on over to see him. The chiropractor did an exam, took some x-rays, treated him, and he walked out of his office without the crutches! He was amazed! Shortly after that, while playing racquetball with his best friend (who had just started practicing as a chiropractor), he decided to change career paths and become a chiropractor. He's been helping improve people's lives ever since!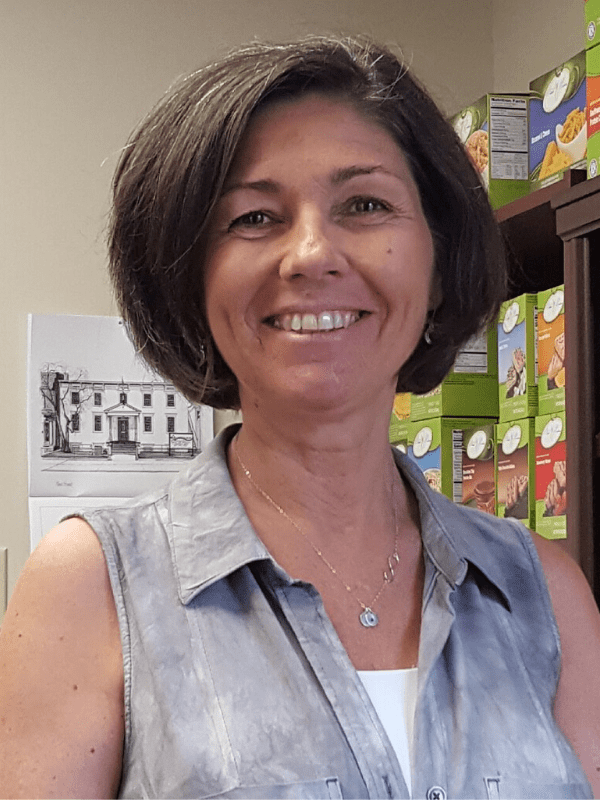 Mary Anne Pastore
Marketing and Public Relations Director/Weight Loss Coach
Mary Anne grew up on the Jersey Shore and went to high school with her husband of 36 years, Dr. Mat Pastore. After attending a community college for 2 years, she went on to earn a Bachelor's Degree in Business Management at Kean College in Union, New Jersey. She moved to Davenport, Iowa, with Dr. Mat while he attended chiropractic school and supported them while he pursued his dream. Upon graduation, she worked with him in Pennsylvania as his Office Manager in his early years of practice until the birth of their first son, Collin. Shortly after Collin's birth, they moved their family to Chester, and with the arrival of their second son, Eric, she took some time off to raise their family. They're all grown up now! Nine years ago, Mary Anne became an Ideal Protein certified weight loss coach. She offers years of knowledge in the diet protocol while helping dieters on their journey to reaching their weight loss goals. She is always available to answer any questions you may have.
Mary Anne also enjoys working as the Marketing and Public Relations Director of the clinic. Her efforts are spent bringing community awareness to the benefits of chiropractic through speaking engagements, health fairs, local articles, and advertisements.
Welcome, Come Experience The Difference!
Here at Breckenridge Chiropractic, we are excited and passionate about helping people to feel their absolute best in many different ways. We see patients every day with a diverse set of conditions and believe in treating our patients holistically and comprehensively by evaluating all components of their health.
After an initial evaluation, our team led by Dr. Mat Pastore will work together to create personalized treatment plans for our patients. By providing the highest quality of the most cutting-edge non-surgical physical health rehabilitation and restoration programs, we help ensure that our patients leave feeling better and healthier.
Why Us?
We know that what is most important to our patients is not simply the services that we provide or the conditions that we treat, but rather how we deliver those services and how we treat those conditions. In our office patients become a part of a health-based family that genuinely cares about the individual and celebrates the journey back to optimal health.
Our state-of-the-art facility is conveniently located at 12300 Bermuda Crossroad Lane, Chester, VA 23831.
Call Today to Experience Healthcare with a Difference!